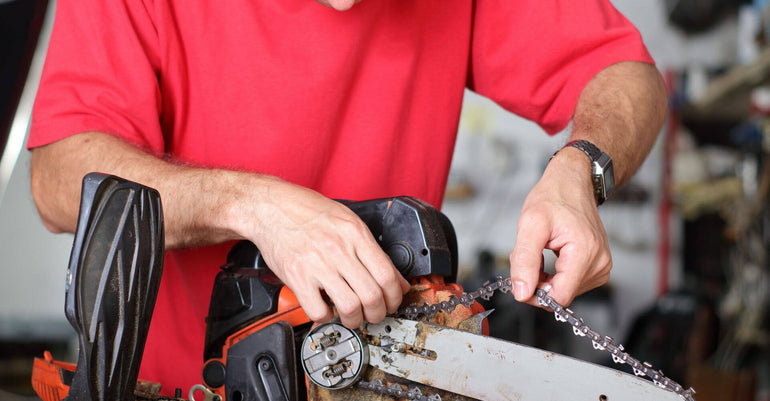 Characteristics Of High Quality Chainsaw Chains on the Sunshine Coast
The right chainsaw chain makes a huge difference in how your chainsaw performs, whether pruning branches or milling giant trees. At Longer Chainsaws, we specialise in providing high quality Australian chainsaw products to customers across the Sunshine Coast, Brisbane and throughout Australia. Below we detail what you should look for in a quality chainsaw chain and why it's important.
Material Quality
A cheap, substandard chainsaw chain will stretch and break within a relatively short amount of time. Instead, look for chainsaw products made of premium materials such as stainless steel, tungsten and diamond. We stock semi chisel, full chisel, ripping and skip saw chains you can sharpen easily and use for longer. A
quality chainsaw chain
does not break easily and is backed up by a guarantee of reliability and durability.
Compatibility
Determine the right chain pitch and gauge required for your particular chainsaw model. Chain pitch describes the distance between drive links, ranging from ¼ inch pitch to .404 inch pitch. The larger and heavier the chainsaw, the higher pitch size required. Chain gauge, meanwhile, describes the thickness of its drive links. You can find what your chainsaw needs via the label on your chainsaw or in the manufacturer's handbook.
Choosing the Right Chainsaw Chain
To find the right chainsaw chain for your needs, you must also consider the following elements:
Cutter material - The coating on the cutter/blade, which can range from plain steel alloy to chrome, tungsten and diamond tipped. The latter two options are more powerful, durable and last longer.
Cutter style - The shape of the blade, which includes full chisel, semi-chisel, square chisel, ripping and low profile.
Chain arrangement - The arrangement and distance between the teeth, ranging from full skip to semi skip and full house/standard, with the latter having the most teeth.
Determining how to choose between these factors ultimately comes down to the job at hand. The tougher the job, the more teeth and stronger material you'll generally need.
Get Quality Advice from Your Supplier
Trusted suppliers of a high quality chainsaw chain will not only stock good quality products but will provide you the advice and guidance you need to find the perfect chainsaw chain for your model and intended use. Whether you're trimming a hedge at home or cutting through rough and dirty wood professionally, the experts at Longer Chainsaw can help.
Quality Australian Chainsaw Products on the Sunshine Coast
At Longer Chainsaws, we're suppliers of premium aftermarket chainsaw chain products you can depend on. Based on the Sunshine Coast, we offer flat rate shipping Australia wide on all orders with free postage on all orders over $55. Explore our range of chainsaw chains today or
contact us for more information
.